Crab Quesadillas with Mango Salsa
Today we are going to make Crab Quesadillas Salsa. This is an interesting combination of casual dining and elegant indulgence. The secret behind its scrumptious taste is that it is stuffed with crab and marscapone cheese. The mango salsa complements the seafood well. This seafood recipe is different, unique and new. So let's start today's recipe.
Ingredients
Quesadilla
1 lb. lump crabmeat
1/2 of a red onion, cut into strips
1 package of 6-inch round flour tortillas
8 oz. mascarpone cheese
1 medium green bell pepper, cut into thin strips
1/4 tsp. cayenne pepper
1 medium red bell pepper, cut into thin strips
cooking spray
1 tablespoon olive oil
1/4 cup cilantro, finely chopped
1 cup Monterey Jack cheese, shredded
Salsa
2 cups fresh mango, diced fine
1 cup plum tomato, diced fine
1/4 cup sweet red pepper, minced
3 Tbsp. fresh lime juice
1 Tbsp. fresh cilantro, chopped fine
Directions
Quesadillas
Preheat the oven to 450 °F (230 °C).
Heat the olive oil in a frying pan. To that, add the onions and peppers. Cook for about 5 minutes or until onions are translucent.
Meanwhile, sift through the crab meat and remove any shell fragments. Stir into the crab the marscapone cheese, cayenne pepper and cilantro. Mix well.
Spray half of the tortillas with cooking spray. Lay them flat (sprayed side down) on baking sheets.
Add equal portions of the crab meat and then equal portions of the onions and peppers. Sprinkle with the Monterey Jack cheese.
Place the remaining tortillas on top and spray with cooking spray.
Bake for about 10 minutes or until golden in color.
After removing from the oven, allow to sit for a minute. Then, cut each tortilla into quarters. Serve with mango salsa (recipe follows).
Salsa
Combine all ingredients together. Chill for at least 2 hours before serving.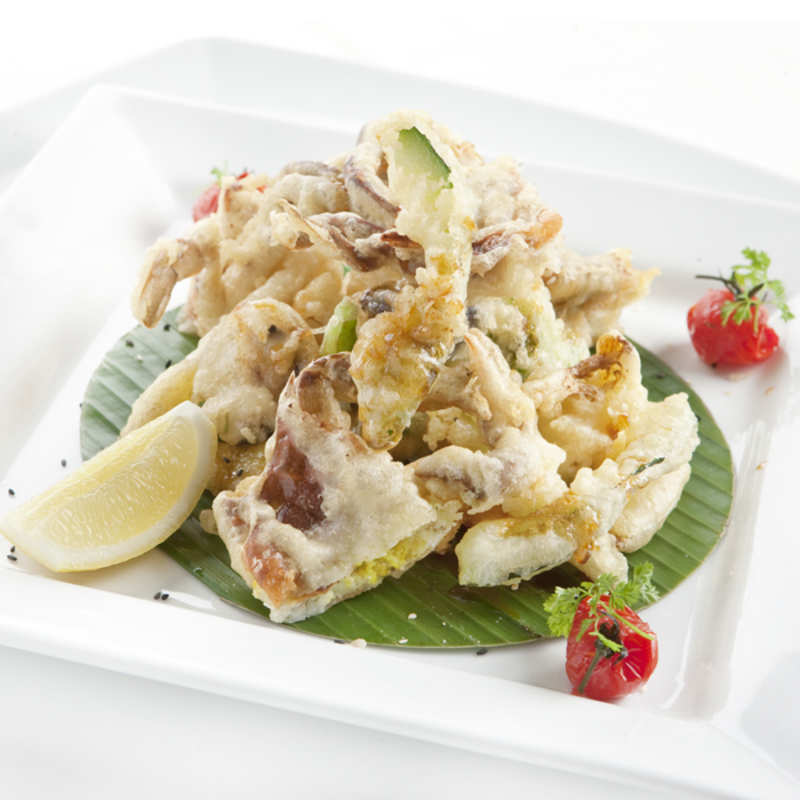 Love sea-food?, try following recipe